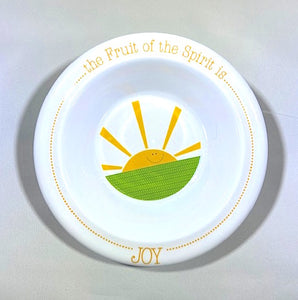 Joy Bowl
Celebrate when your child's life reflects inner joy with the bright, happy JOY bowl. A perfect compliment to the JOY plate!
Bowl is 6.5" in diameter
Made from 100% non-toxic, BPA Free Melamine
Bowls are plenty strong enough to shine in daily use and are dishwasher safe, but please don't use them in the microwave.